Main content starts here, tab to start navigating
Store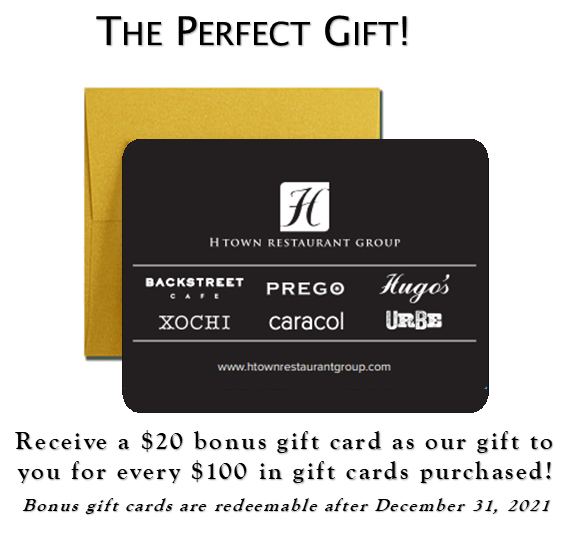 GIVE A GIFT IN GOOD TASTE!
DELIVERY OPTIONS
Physical Card - Card is mailed to the provided mailing address
Virtual Card - Card is emailed to the provided address
To purchase a gift card with your international credit card, please contact our online gift card processor at 508-452-7600 .
NOTE: You will be directed to a secure ordering page via SWIPEit.


Cards are valid at:
Backstreet Cafe - Seasonal American Cuisine
Hugo's - Regional Mexican Cuisine
Prego - Neighborhood Italian Restaurant
Caracol - Mexican Coastal Kitchen
Xochi - The Flavors of Oaxaca
URBE - Street Foods of Mexico
PURCHASE A GIFT CARD